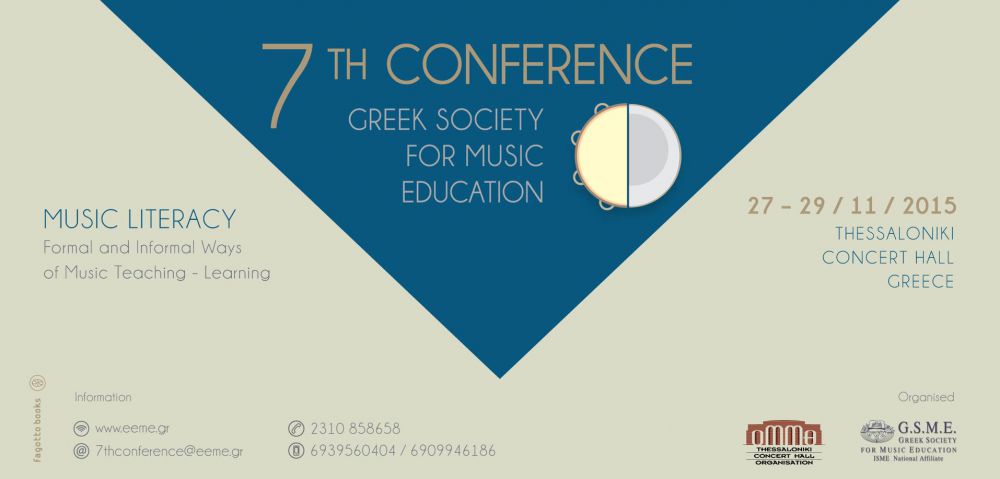 The Organising Committee of the 7th Conference of the G.S.M.E., at the request of many and taking into account the extremely difficult economic situation in which our country is, that affects all of us, came to the decision to extend the deadline for proposals for the Conference until Sunday 26/07/2015.

We would like to assure you that we are ready, with sensitivity and willingness to find the best ways to facilitate the participants in regards of registrations and any other difficulties that may arise.

For the above there will be further announcement.


For the Organising Committee,
President Vice-President Secretary
Nikos Theodoridis Maria Dimitrakopoulou Maria Kourkourika